Text
Quiet.
   
Saturday morning I was rocketed out of bed by the usual wake-up screech of a car alarm. For a moment, I was poised to reach for my Louisville Slugger and do a "Rectifier" on the offending automobile (if you don't get the reference, it's from the Henry Bean film Noise). In my hysteria, I was under the delusion that I still possessed my Little League baseball bat.
Now, today I read that noise is a threat not only to my increasingly fragile mental state, but to my physical health, as well. And not just by damaging what's left of my hearing.
According to a World Heath Organization report, noise, after air pollution, is the second leading environmental cause of ill health. Noise (from the Latin nausea) reportedly contributes to heart disease by "raising blood pressure and blood-borne concentrations of stress hormones and fatty materials. These accumulate over time to clog blood vessels and trigger a heart attack."
Noise makes us dumber, too. The philosopher Arthur Schopenhauer once claimed the amount of noise anyone can tolerate undisturbed stands in inverse proportion to one's mental capacity:
Noise is a torture to intellectual people. In the biographies of almost all great writers…I find complaints about it; in the case of Kant, for instance, Goethe, Lichtenberg, Jean Paul.
 The only slightly less pessimistic Theodore Dalrymple agrees:
I fear the effect of constant noise on the development of human inwardness. I find it difficult to believe that those who live in constant noise can ever reflect very deeply upon anything. Their taste for noise, that becomes almost a physiological need for them since they grow anxious without it, seems to me to bespeak a fear of being left alone with their own thoughts.
The problem, as I see it, is noise is doing in the wrong people. It should be snuffing out those responsible for it — only that never happens. Like Frankenstein's monster, noise goes about slaughtering everyone but its creator. And sadly you cannot eliminate noise via a bunch of villagers with torches and pitchforks, although sometimes a baseball bat works to wonderful effect.
LIVING IN THE CITY like I do, one is continuously assaulted by noise. And not just the rolling gun battles and the sirens that never sleep. My neighbors across the alley thoughtfully regale us with their ranchero music, while those across the street have introduced us to the sublime cadences of hip hop. Every night is like a ghetto battle of the bands. Just try calling the police in the nation's most violent city to complain about loud music and see where that gets you.
But even that vile cacophony is not enough for some people, so my neighbors have adopted an assortment of pit bulls that bark idiotically 24/7. And thanks to the urban farm movement, roosters now give an added bit of color to the block. Why can't these people live in the country like normal farmers? Or better yet, why can't I live in the country?
But even that would be no guarantee of tranquility. Even in the supposedly peaceful suburbs there rumbles the incessant roar of lawnmowers big as combines. My favorite scene from Noise occurs when the Tim Robbins character, who has fled Gotham for the leafy suburbs, angrily confronts a neighbor over his raucous leafblower. "Did you ever hear of a rake?" he screams.
The neighbor punches him in eye. Deservedly, since he is, after all, Tim Robbins.
Small towns? Half of my life has been spent in various villages and hamlets. The myth that they are peaceful is just that. Small towns always seemed to have a biker bar across the street from wherever I happened to be living at the time. The odd thing was the bikers were mostly in their fifties and sixties, that time of life when people are supposed to become increasingly intolerant of noise. Instead, nearly all the elderly bikers had removed their mufflers and replaced them with Screaming Eagle straight pipes, which are literally noisier than a jet at take-off. Keeping my windows shut tight on pleasant spring evenings did nothing to alleviate my suffering, which was the noisemakers' whole point.
What to do? The expectation that a swelling, graying population will refuse to tolerate excessive noise seems unlikely (based on my experience with the aged Harley riders). And we certainly do not need more legislation. More laws breed more lawyers and we need more lawyers like we need more taxes¾which also breed tax attorneys, come to think of it. Besides, the cops can't enforce the laws already on the books.
When I was a teen the heavy metal headbanger motto was: "If it's too loud, you're too old!" Considering how many of today's adults refuse to grow up, perhaps it's no wonder nothing is considered too loud.
From 'The American Spectator'
http://spectator.org/archives/2011/04/14/too-loud-too-old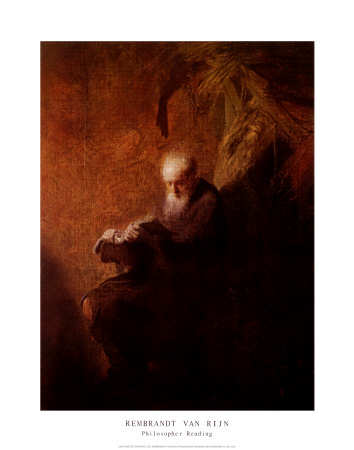 WHAT DOES PROFETCETERA SAY?
Well, now he doesn't want to say anything at all. There's already too much noise.
I fear we like noise too much. Because noise short-circuits thought. And thought might lead to …. revelations. And conclusions.
Personally, I work hard to make sure I get quiet time regularly. I do not mean religious 'devotional time' (I've never really quite done that in the traditional sense, as far as I can tell….does that make me suspect?)
I do though spend significant time every day sitting and reading and thinking in silence, or near silence. On good days, summer or the non-teaching days during Fall and Spring, I may read for as much as ten hours. Sometimes I sit next to the gurgling fountain and waterfall sounds of the pond in my front yard, which is a small forest of Redwood trees in a suburban desert. Yes, we have lawnmowers, leaf blowers, screaming kids, unnecessarily large diesel pickups, and a few loud stereos. When it gets loud, I migrate to the back yard, which faces a concave 200 foot high cliff rising above the house in a closed hanging canyon studded with brush and clinging oaks. Very private. Nothing but nature. I sit under four Ash trees next to another fountain, listen to the wind, and read and read and read. And write. Maybe there's a little quiet music, lute or 16th century choral pieces; my wife regularly boils tea and the whistle of the hot drinks coming our way is a pleasant noise, not really a noise but a signal to stop and take in a bit of nourishment.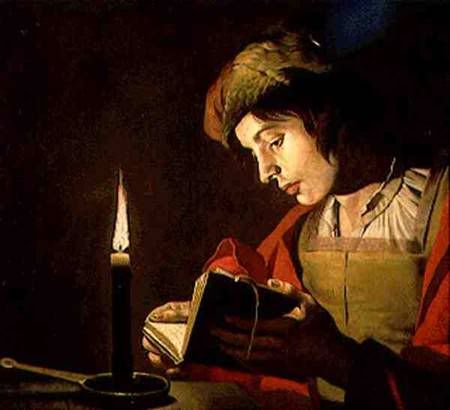 I can also work inside, but I don't like to.
I have a nice big office on campus, with floor to ceiling books, books everywhere, scattered on the floor, the desk, chairs. There's nowhere to sit. And it is quiet. It is not an office, really; it is a study — and there is a difference. An oasis of silence or near silence, which prompts thought, reflection, deep wondering and wonder. I realize I am tremendously blessed by these spaces of silence, more than most. But we all have to fight for quiet.
It is worth the fight.
paintedonwater likes this
profetcetera posted this